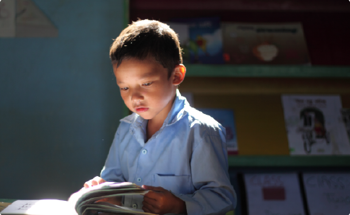 About Room to Read
Founded in 2000 on the belief that World Change Starts with Educated Children®, Room to Read is creating a world free from illiteracy and gender inequality. We are achieving this goal by helping children in historically low-income communities develop literacy skills and a habit of reading, and by supporting girls as they build skills to succeed in school and negotiate key life decisions.
We collaborate with governments and other partner organizations to deliver positive outcomes for children at scale. Room to Read has benefited more than 32 million children and has worked in 21 countries and in more than 49,000 communities, with additional support through remote solutions that facilitate learning beyond the classroom. Room to Read aims to reach 40 million children by 2025. Learn more at www.roomtoread.org
Your running challenge can make a big difference in a girl's life! Please join us as a charity runner?
100,000 JPY will support three girls for one year! Our goal is to support 300 girls.
Room to Read's Girls' Education Program works with local communities, partner organizations, and governments to provide life skills classes, mentoring and peer support opportunities, and family and community engagement to help girls complete their secondary education with the skills to become independent in the future through a comprehensive We provide support.
The most effective way to end poverty is to educate girls, but due to a variety of challenges, including the increasing cost of education, long commutes to school, the need to continue taking care of their families, and marriage pressures, girls in low-income areas of the world continue to drop out of school at alarming levels. In the Corona Disaster, there is an even greater risk of dropout rates and rising child marriage, and we are focusing on girls' education while also incorporating distance learning."